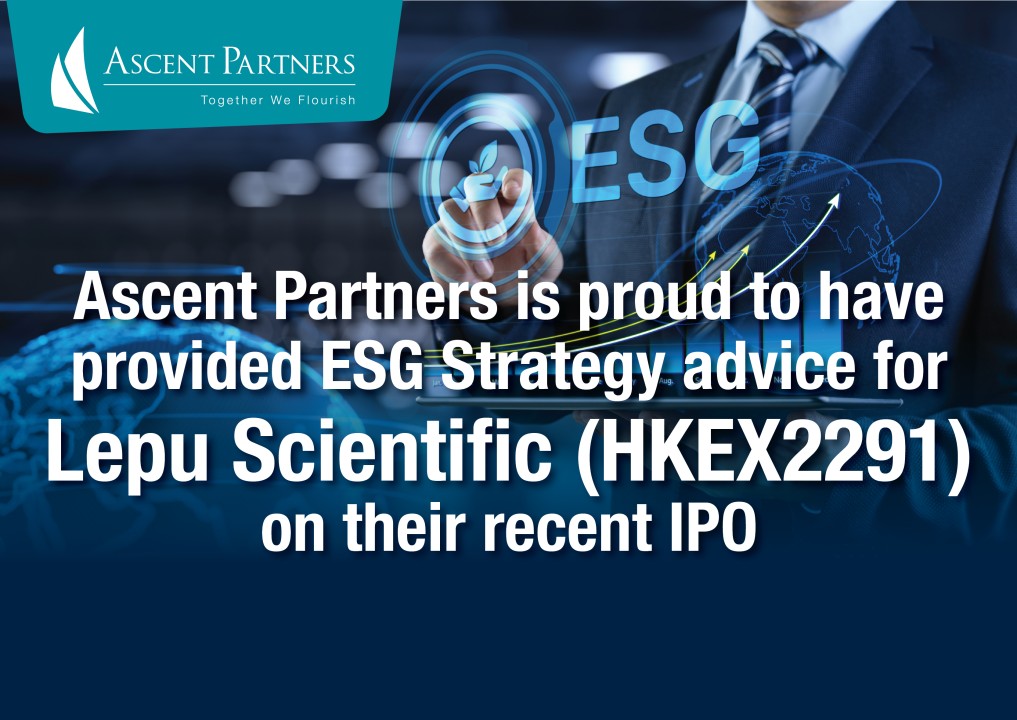 Ascent Partners is proud to have provided ESG Strategy advice for Lepu Scientific on their recent IPO
Ascent Partners was delighted to work with Lepu Scientech Medical Technology (Shanghai) Co., Ltd. (HK2291) on their recent IPO in Hong Kong
Lepu Scientech Medical Technology (Shanghai) Co., Ltd. is an independent subsidiary of Lepu Medical (300003.SZ). The company is dedicated to research, development, production and commercialization of interventional medical devices for structural heart disease.
With more than 20 years of experience, Ascent Partners is proud to have with Lepu Scientech who were underwritten by CICC and institutional investors including Vivo Capital, Sequoia Capital, CDH Capital, and Shanghai Biomedical.
Ascent Partners played an integral part of the IPO offering, providing consultation on their ESG strategy for submission to the authorities.
Hauman Yeung, Director, and co-founder of Ascent Partners in 2008, played a key role in helping the company achieve its lofty ambitions in coming to market in a troublesome marketplace.
ScienTech Medical has established a number of core technology platforms to support product technology leadership. The company now has 232 registered patents and 51 pending patent applications in China, as well as 14 patents pending in the United States and the European Union.
We, at Ascent Partners, are delighted to have helped Lepu Scientec in its successful journey that will ultimately benefit those most in need!