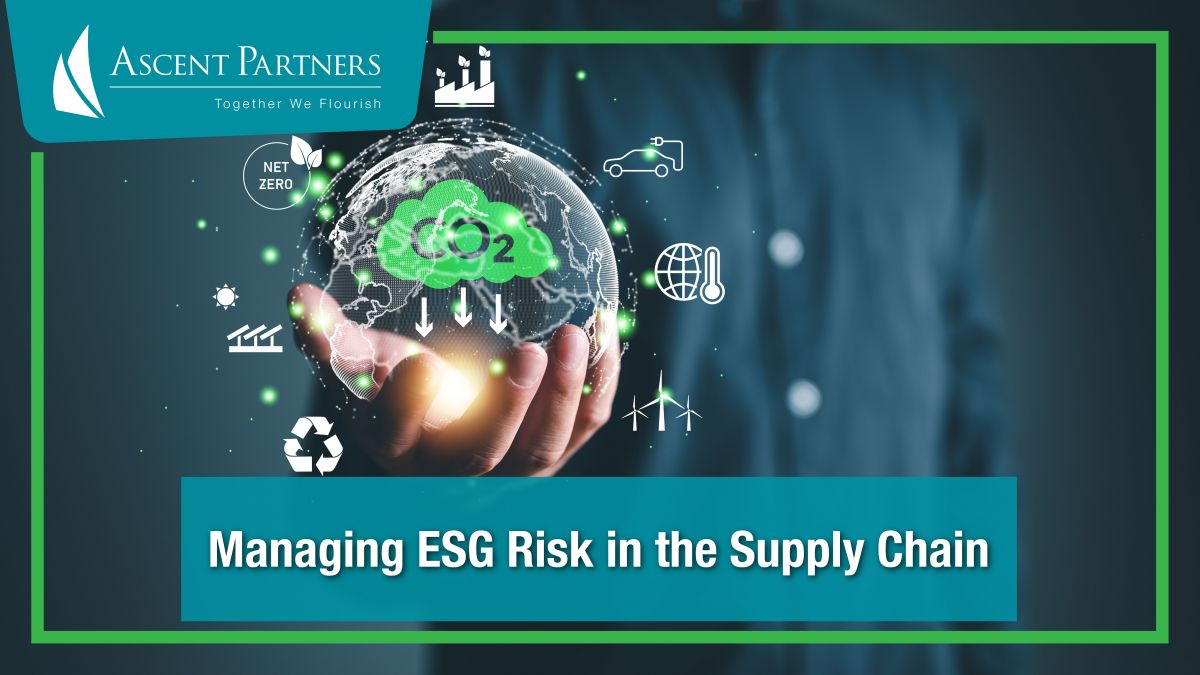 Managing ESG Risk in the Supply Chain
From the largest global companies to smaller family-run businesses, managing risk in the supply chain is complicated by the number of trading partners and the dynamic nature of supply chain relationships.
ESG supply chain risks are changing how businesses operate, driven by customers, investors, and regulators. Business managers need ways to identify and manage environmental, social, and governance risks in their offerings, operations, and supply chains.
Identifying and managing these risks in the supply chain requires a high degree of collaboration with suppliers, verification of reported data, and, in some cases, third-party inspections of goods and locations.
According to a 2021 survey of 1,000 companies, conducted by NC State University, supply chain disruptions are considered the single biggest threat to company revenue streams.
This is why managing these risks is so important to all companies, whether large or small.
Improving diligence and managing ESG risks in the supply chain is dependent on a set of core capabilities that can be enabled by technology.
Firstly, collaborating internally with procurement and your supply chain is critical for managing ESG risks.
Key to managing these risks is incorporating ESG performance measures in supplier contracts, helping reduce risk and improve resilience. Benchmarking a supplier's performance with its category peers helps facilitate continuous improvement.
Secondly, fully utilising existing internal systems, or adopting new systems, such as enterprise resource planning (ERP) for vendor master data, purchase orders, and product master data is critical in mapping you're your supply chain.
New technology can help by connecting data, tracing trading relationships, and updating any changes in status to prevent noncompliance issues in a timely manner, especially if you have multiple systems containing overlapping information from several sources.
And technology can help in the last piece of the puzzle – collecting supply chain data efficiently. Ten years ago, for example, companies used email to collect data from suppliers which is costly, slow, and increases the likelihood of informational gaps.
Companies need to identify needed information and automate how it's collected, including any necessary follow-up. Technology can be the saviour here. Much as faxes and emails changed the way the world communicates, today's technology enables collaboration in the supply chain, making it efficient to exchange information with many partners quickly and easily.
Whilst managing ESG supply chain risk may seem daunting at first, building on your existing capabilities for third-party risk management and business continuity management helps get the job done efficiently and cost-effectively.