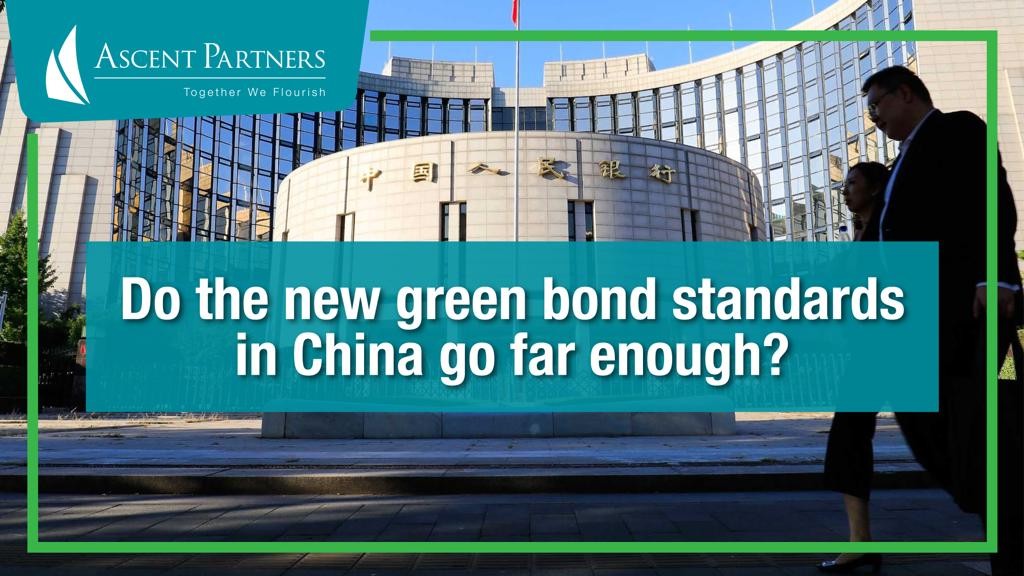 Do the newly released green bond regulations meet international standards?
China released a new set of green bond principles last week that promise much but also leave a lot to be desired, according to Hauman Yeung, Director at Ascent Partners Hong Kong.
"It is a great step in the right direction that they are now emphasizing that 100% of the funds must be used for green projects. Strictly speaking, they are complying with the Climate Bond Initiative systems and procedures involving taxonomy , a third-party certification system, and ongoing monitoring."
China is one of the largest and fastest-growing green bond market, but various differing standards, with variations in disclosure requirements, definitions, and reporting parameters often not being recognized in the international market.
According to the Climate Bond Initiative, China issued US$109.5 billion in 2021, up from US$45.4 billion in 2020. But only US$68.2 billion complied with the Climate Bonds Green Bond Database Methodology, and thus international recognition.
However, Hauman stresses there are still a few holes in the new regulations.
"I have 2 points to comment on. The first is that the regulations do not specify the environmental, social and climate risks that need to be disclosed and are not following the TCFD (the Task Force on Climate-Related Financial Disclosures) requirements.
Secondly, there is no mention of the concept of "additionality". The concept of "additionality" was first raised by the United Nations back in 1997 with the Kyoto Protocol. It seems that this is glaringly missing from the new regulations", Hauman stated.
"So, it is an improvement, and should be commended, but there are aspects that still leave much to be desired" Hauman concluded.