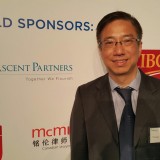 Hong Kong March 2017
Ascent Partners is delighted to be the gold sponsor of Sustainability Reporting and Green Financing: From Canada to Greater China & Asia Business Forum and Annual Dinner held by the CPA Canada Hong Kong Chapter on March 9, 2017.
Mr. Hauman Yeung, Director of Ascent Partners Advisory Service Limited was a guest speaker at the business forum. He shared his practical experience of clean technology investment in China and joined the panel discussion to answer questions from the floor. Through an environmental project he did in China, he illustrated that clean technology investment brings great benefit to both local environment and the economy.