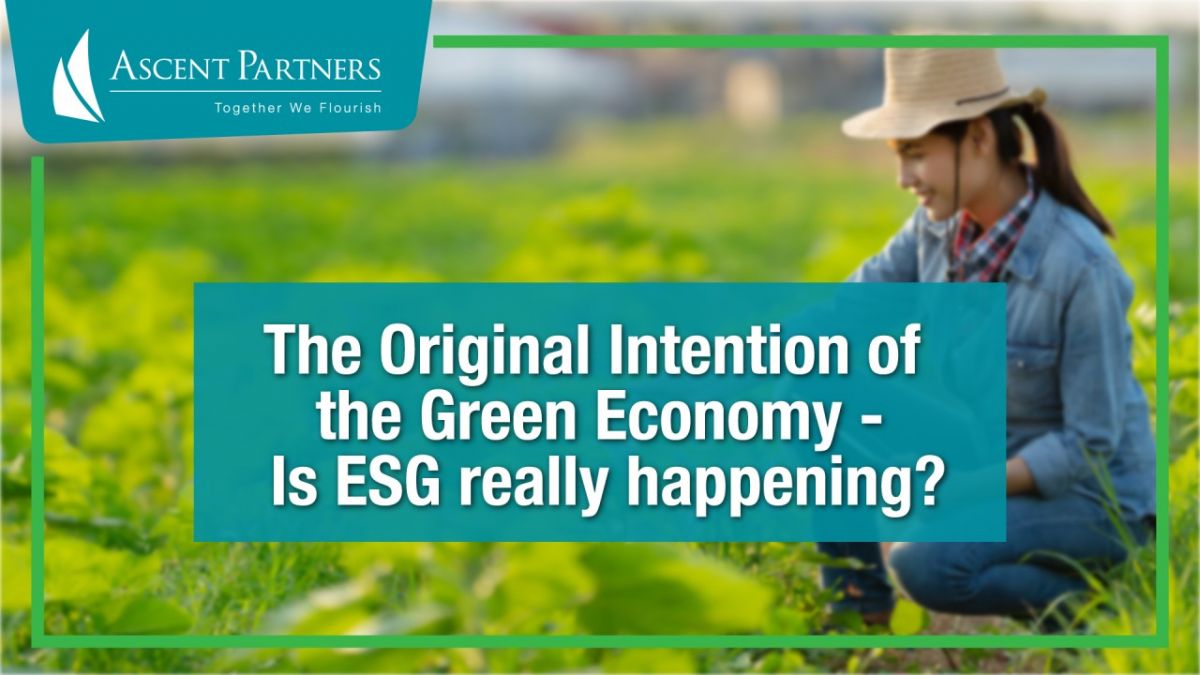 Are we distorting ESG for profit?
With devasting floods in Pakistan, wildfires raging across many parts of Europe and the USA, and severe drought affecting many parts of the world's most populated nation China, the real threat of Climate change is already upon us.
And Hauman Yeung, Founder and Director at Ascent Partners, fears that this could just be the tip of the iceberg, and there are key issues with how the ESG space is developing.
One of the key areas that Hauman believes are being overlooked and neglected are the actual ESG content requirements and their significance, often set by a nation's regulators.
"Whilst everyone I met at a recent three-day business conference wanted to talk about ESG, they concentrated on the new opportunities and financial implications of ESG. No-one wanted to discuss the actual ESG content requirements and significance from the beginning to the end of the meeting", Hauman said.
Looking at the recent meteoric rise in prominence of ESG, the reason is actually very simple.
Companies need good governance, and good governance needs not only to take care of the interests of shareholders but also to take care of the interests of stakeholders.
"Climate change is also the driving force behind the emergence of ESG. We are facing the greatest extinction crisis in human history. It is the moral obligation of every company to pay attention to climate change and take responsibility", Hauman explained.
However, the reality is become increasingly distorted according to Hauman. The massive rise in green bond and loan issuance, supported by various governments around the world, offers many politicians solace in the fact that they are "doing their part", so to speak.
And as investment banks seek to increase earnings by creating new investment products, they are seizing ESG as the next rising star without true accountability.
The quality of ESG reports and the authenticity of the data contained therein are often neglected, with regulators only looking for style and conformity, resulting in many companies again doing the bare minimum to comply.
In 2016, the Hong Kong Exchanges and Clearing Limited (HKEX) began to require mandatory disclosure of ESG for all listed companies. If by 2026, 10% of our customers really care about ESG, and if we really begin to understand the original intention of ESG, we will have no regrets.
If not, worse may well follow faster than we can envisage.