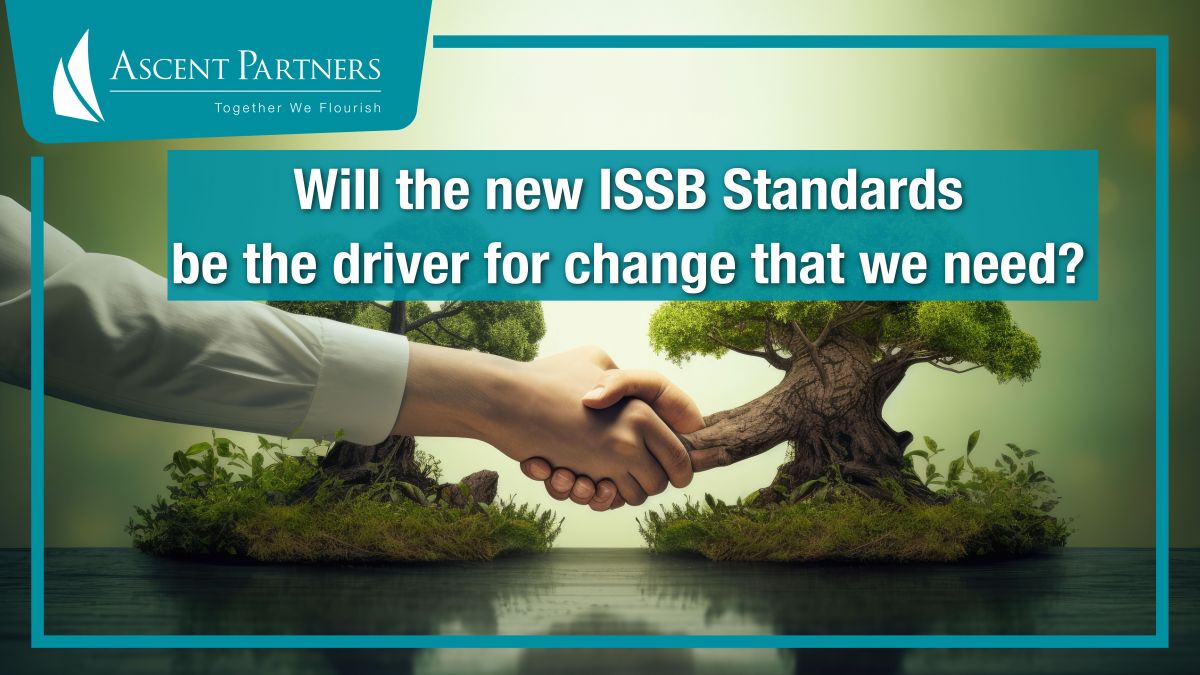 Will the new ISSB Standards be the driver for change that we need?
The International Sustainability Standards Board (ISSB) was set up to enable the move towards aligned global action on what companies report in late 2021, to combat the fear that transforming enthusiasm into impactful action on climate change was getting bogged down in bureaucracy and red tape.
This week, after a period of in-depth planning, meetings and negotiations, it published its global standards – effectively a framework for companies throughout the planet to explain clearly and consistently the effects that ESG matters have on their business now and into the future – and what they are doing to manage those effects.
Previously, companies and stakeholders have struggled with the myriad of sustainability standards, frameworks, and metrics, whilst international investors with global investment portfolios are increasingly calling for high quality, transparent, reliable, and comparable reporting by companies on climate and other environmental, social and governance (ESG) matters.
Attempting to create a consistent international approach for business leaders is nothing new – but there is a real sense that the ISSB's actions could finally result in a transformation of how the business world consistently and transparently communicates and is judged on its actions.
The 'cherry picking' of a so-called 'alphabet soup' of standards and the confusing landscape of reporting that results is having a huge negative impact on trust, and transformation to more consistent reporting is long overdue.
While 44 per cent of 9,144 constituents of the MSCI All Country World Investable Market Index have set decarbonisation targets as of March, only 17 per cent of their objectives align with global climate ambitions, index compiler MSCI said in May.
Now is the time for jurisdictions and regulators to play their part and mandate these standards, which are designed to be globally relevant and achievable.
Politicians need to act now, and use these standards to ensure that the global reporting landscape is firmly anchored to this baseline. If this happens, the standards will genuinely impact every single citizen on the planet.
As a business, now is the time to strike. We can become the drivers for change– delivering the most clear narrative on what we're doing to tackle social change and the climate crisis with tangible evidence.
Change is upon us, and now is the time for business leaders to embrace this opportunity!