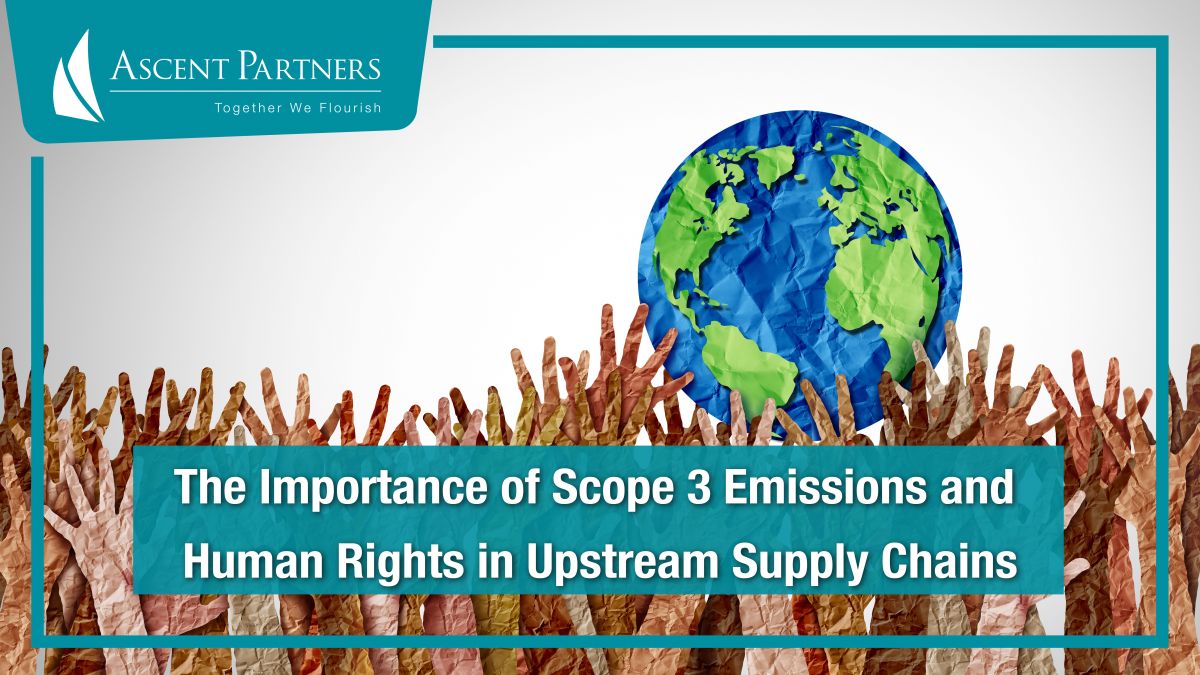 The importance of Scope 3 emissions and human rights in upstream supply chains
The increase in ESG prioritisation among companies and those responsible for the supply chain comes as companies globally face increasing regulatory and stakeholder pressure to manage and report on a variety of sustainability factors, according to a new survey by global professional services firm Deloitte, up from 7th place in the prior 2021 study.
The focus of these initiatives is increasingly turning to companies' value chains, covering factors such as Scope 3 emissions and human rights in upstream supply chains.
The EU's proposed corporate sustainability due diligence directive (CSDDD), for example, includes rules requiring large businesses to assess and address adverse human rights and environmental impacts in their value chains, while the ISSB's new global climate reporting standard, will require reporting on emissions across the corporate value chain.
This has seen the importance of ESG leap to number two in the survey, up from number 7 in 2021, behind driving operational efficiency at 74%. In 2021, the top four priorities were driving operational efficiency (78%), cost reduction (76%), digital transformation (76%), and innovation (73%). ESG (68%) was ranked seventh on the list.
The report noted the key role of the supply chain in driving the sustainability agenda, pointing out that "ESG is the top area where procurement plays an active influential role in decision-making (85% of firms), with corporate risk management and FP&A next (roughly 70%)."
Key ESG factors targeted by Chief Procurement Officers (CPOs) in the survey included waste reduction and material circularity, at 72%, followed by climate mitigation at 62%.
However, as ESG rises in the list of priorities for procurement professionals, the study indicated that initiatives to quantify the sustainability factors remain at an early stage.
Although 60% of respondents said that they measure suppliers on sustainability at some level, and 63% reported collaborating with suppliers on ESG initiatives, far less than half (40%) said that their procurement organizations don't define or measure their own set of relevant ESG factors.
This last set of figures offers the most insight, and therefore opportunity – defining a company's own ESG targets and effectively communicating that through not only their own organisation but helping stakeholders throughout their own value chain on-board with sustainable practices within their own value chain will provide value.