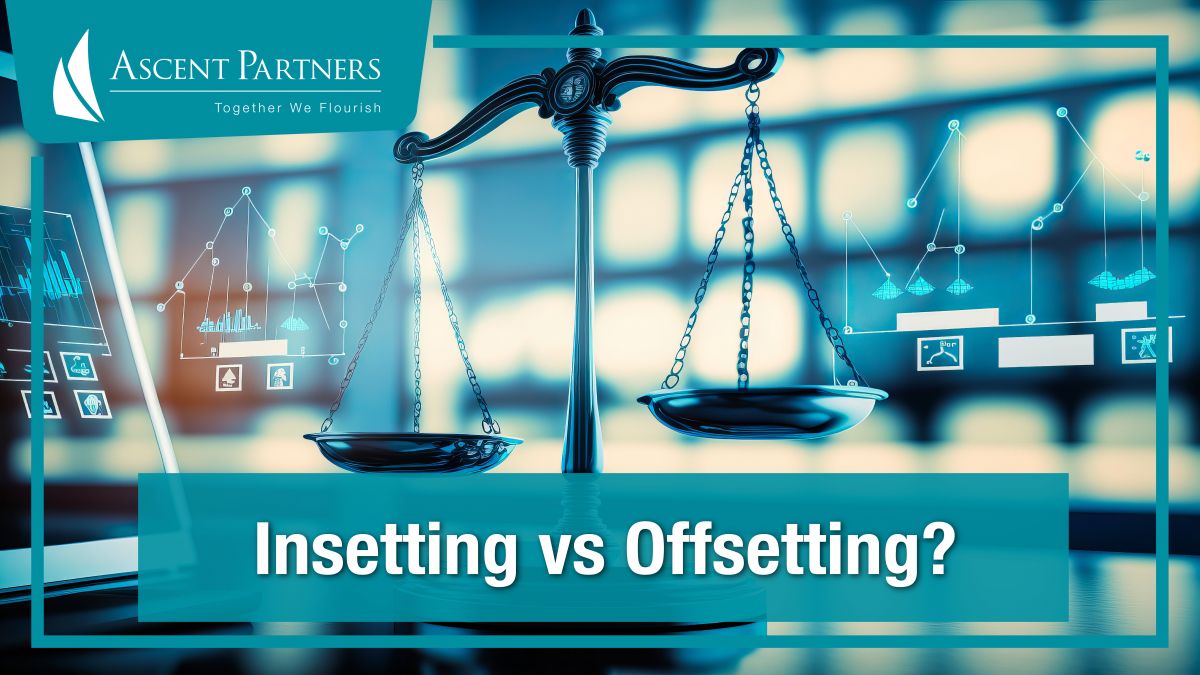 Insetting vs Offsetting?
Carbon insetting brings the carbon reduction process in-house rather than buying carbon credits from unrelated third parties.  Companies invest in carbon reduction or removal projects along their own supply chains.
Whilst carbon offsetting has been in the mainstream for a lot longer, a new report from New Climate Institute (NCI) in Germany claims that carbon insetting is giving consumers a false impression of climate impact.
 "Insetting is a business-driven concept with no universally accepted definition. The approach can lead to low credibility greenhouse gas emission offsetting claims and the double counting of emission reductions," the report authors warn.
Conventional carbon neutralising usually involves investing in projects unrelated to products, but insetting instead addresses a company's balance with the ecosystem directly.
Burberry, for example, recently announced that it would be partnering with the PUR project to improve carbon capture on farms run by their wool producers in Australia. Restoring the biodiversity of these habitats helps capture CO2 from the atmosphere but also ensures the future of the landscape.
Which all looks good on paper.
The report's authors, however, highlight several reservations about carbon insetting. As insetting all happens inhouse, it's hard to scrutinise the methodologies that different companies use. It is hard to show that the emissions reductions are permanent – trees planted for emissions reduction may be logged at a later date, for example – and difficult to verify how the company is tallying its carbon footprint.
There are no global verification standards for insetting schemes, unlike for carbon offsetting schemes.
But, it is not all bad news. The basic premise behind carbon insetting – minimising their carbon footprint along their own supply chains -is sound.
In order to achieve this though, there are obstacles that need to be addressed. Insetting improves the resilience of the supply chain by investing where it is most vulnerable, which is a critical component of managing your supply chain.
Companies must take responsibility for and work together with the people that grow their materials, to make sure that these changes actually work across their supply chains. And not just in the short term.
Making sure that people feel they are being listened to encourages them to continue farming and pass on skills to future generations, and ultimately reduce a companies emissions over the long run.