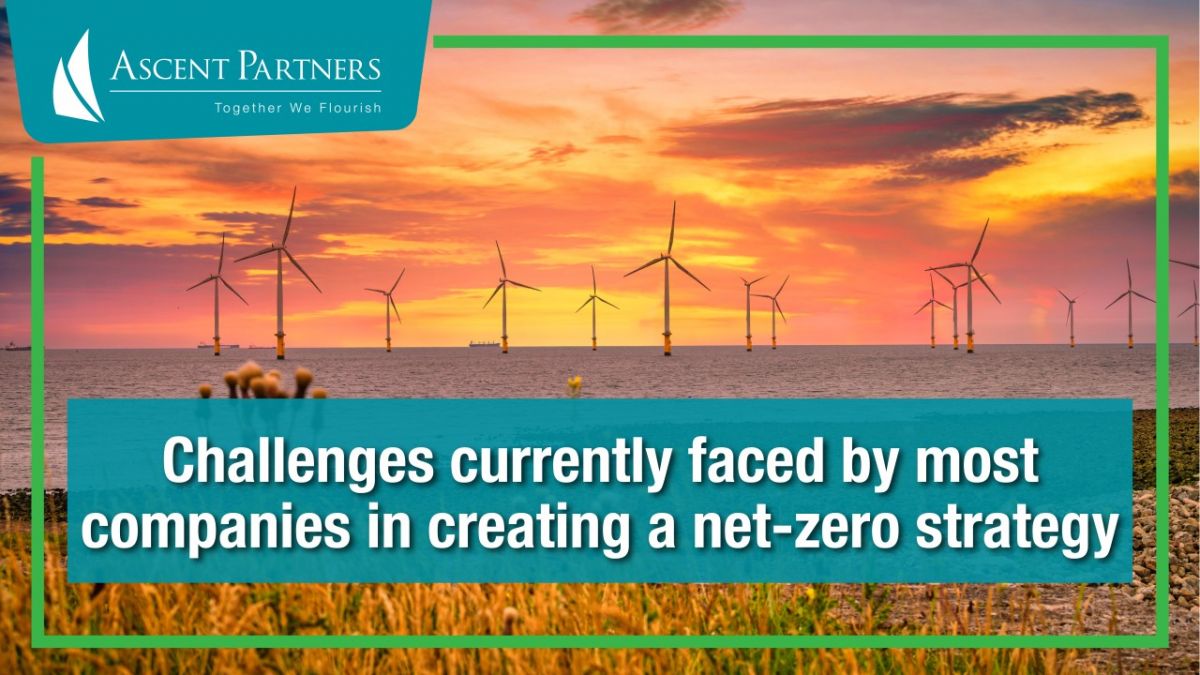 Challenges currently faced by most companies in creating a net-zero strategy.
The good news is that real dedication to climate action is growing fast in all industries and sectors of society. Now is the time to accelerate robust action and implementation, especially in Asia.
The first thing to recognise is understanding the size of the task and fully embracing the understanding they currently have of climate impact. This includes not only controlling and evaluating their own organisational impact, but also, something that sometimes gets overlooked, the emissions along their value chains which can often represent the largest share of a company's greenhouse gas emissions.
Setting clear objectives using reliable, audited data are critical at the early stage of developing a strategy to combat climate change, and setting clear targets from the outset will onboard stakeholders early and define exactly how they will reduce emissions to quantify the investment needed and start to implement the necessary reduction projects.
There is no doubt that decarbonisation improves efficiency and reduces costs. Net Zero provides a long-term view and a defined end goal that drives innovation throughout the operations of a business, which means innovation, collaboration and technology will play major parts in improving products, services, and supply chains which will lead to new opportunities.
The risk of being left behind is very real. Companies need to act sooner rather than later, or risk being left behind in the market, losing investment, and suffering from supply chain instability. Investors, and regulators, are increasingly applying pressure on companies to future-proof their businesses by adopting a targeted, measurable net-zero strategy.
As investors, employees, and increasingly consumers focus more and more on climate-related issues there are reputational benefits to be gained from a comprehensive approach to a Net Zero future.
Today, however, what else can companies do to achieve net zero by 2050? significant transformation and innovation across businesses' strategies and operations. Collaboration and engagement have the power to drive innovation – engaging people internally, getting the right people on board, and then collaborating with the right external partners.
"Climate change affects us all", said Hauman Yeung, Co-Founder and Director of Ascent Partners said.
The momentum is there, but we need to sustain it. Transitioning to net-zero needs to accelerate – companies need to evaluate, set strategies, overview the whole process and achieve measurable progress, and investors, regulators, and consumers will ultimately reward those who do this best.