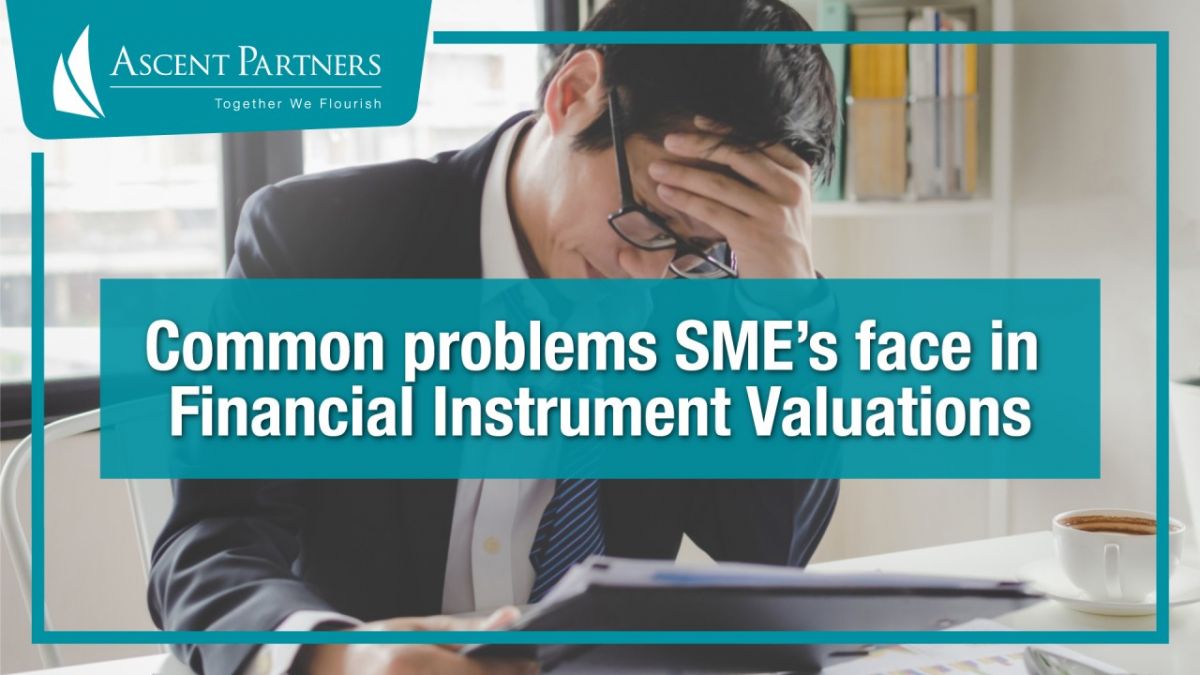 Common problems SME's face in Financial Instrument Valuations
As the new economy continues to steamroll across the horizon, can small and medium-sized companies navigate financial instrument valuations in a cost-effect manner?
For many companies, the balance sheet provides a quick snapshot of the company's financial value in any given year. However, the art of evaluating a share option, or warrant, for example, is not as simple as it may first appear on paper.
"Most SMEs do not deal with complicated financial instruments often enough to employ a full-time employee to perform the valuations", said William Yuen, Founder, and Director of Ascent Partners said recently.
"Many companies have to outsource this function or utilize existing staff that do not possess the relevant skill-sets to perform a competent job", he continued.
To effectively evaluate financial instruments, there are many variables that need to be considered, many of which are not common knowledge amongst the smaller companies.
"The use of complicated mathematical models such as Black-Scholes, Binomial models or specific interest rate models like the Monte Carlo simulation are difficult for ordinary people to understand, let alone use effectively", William pointed out.
Software has improved recently in this area, to aid SMEs in their valuations, with tools such as FinCad available.
"But these tools do not come cheaply and then there is the fact that people must understand the underlying principles and how to use the software correctly which is still a difficult task for a small company," William said.
"The resources required to effectively evaluate a financial instrument also rely on the use of up-to-date market data such as volatility, which may not easily be available unless they are subscribed to expensive external data sources such as Bloomberg or Capital IQ for example" William added.
Finally, William highlighted the need for quality assurance in the valuation.
"Even if they have executed the valuation, who has the knowledge to check and assure the quality and accuracy of the valuation" William concluded.
This is why the use of external advisors, such as Ascent Partners, may turn out to be a more cost-effective, quality-assured, and accurate option for smaller companies.