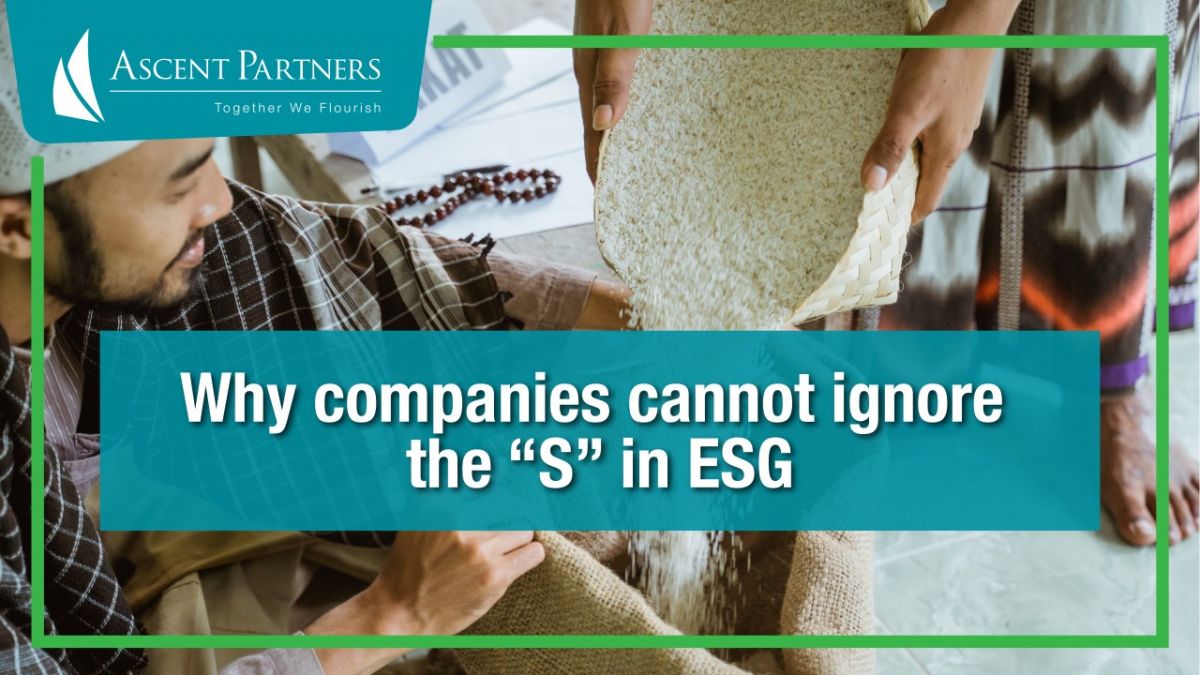 Why companies cannot ignore the "S" in ESG
The COVID-19 pandemic has firmly placed the "S" in ESG under the spotlight and companies must raise their game to remain competitive.
For the last two years, the world has been rocked by the COVID-19 pandemic, putting social inequalities firmly in the spotlight and raising awareness of the broad and financially tangible benefits of diversity, inclusion, and employee health.
A clear example of how the pandemic has put social inequalities firmly in investors' crosshairs is the massive differences in access to COVID-19 vaccines globally based on socioeconomic status.
According to a New York Times article published in March 2022, only 14% of the population of low-income countries had received one dose of the vaccine, compared with 79% in high and upper-middle-income countries.
The diversity in healthcare access according to socioeconomic status has led to a massive interest in affordable and accessible healthcare, offering financial and social rewards opportunities to companies that seize the opportunities the pandemic has opened for them.
China has taken very proactive steps to tackle major issues of social concern with an aging population of 1.4 billion citizens.
China has switched from an almost compulsive obsession with pure economic growth towards a more holistic approach, promoting a high-quality low-carbon, and inclusive growth model.
"China's vision to promote common prosperity and other initiatives under the 14th Five-Year Plan will create new opportunities for growth", Cheuk Wan Fan, Chief Investment Officer, Asia, HSBC Global Private Banking and Wealth said.
Measuring that growth is becoming an increasingly important factor globally, for both corporations and companies. Whilst environmental issues often hog the limelight, social issues are increasingly creeping up the agenda of investors' investment profiles.
If companies fail to recognise the increasing emphasis being placed on social issues by both investors and major stakeholders, they will miss the opportunity to play a pivotal role in building a future that prioritises resilience, social mobility, and the environment alongside economic growth and prosperity.