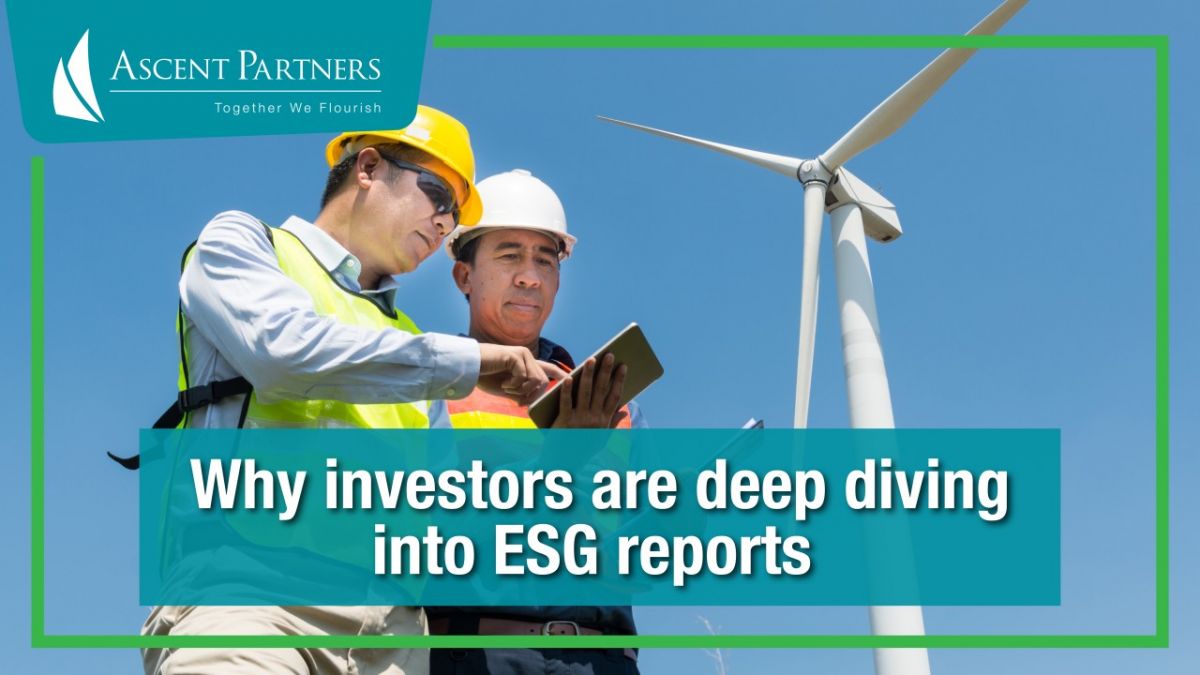 Why Investors are deep diving into your ESG report
Investors respect clarity about the initiatives companies are undertaking, the reporting they are doing—and the returns they will generate.
A 2021 PwC report highlights that decarbonizing the global economy is a huge task that will have far-reaching trade-offs for countries, companies, and individuals.
Hong Kong-listed companies are required to comply with the mandatory reporting on climate change-related information. With the growing mandatory regulations around sustainability reporting, it only makes sense for organizations to comply—particularly if they want to future-proof themselves.
In the report, 79% of the respondents reveal that ESG risks and opportunities are crucial aspects of investment decision-making. A quality sustainability report, backed by a robust ESG assessment, gives a company an opportunity to tap capital or funding to efficiently roll out ESG-specific projects.
One of the key factors that stood out in the report was the need for accurate information and data sets. Any material omissions or misstatements could lead to potential legal proceedings. This can obviously impact an organisation's ability to raise funds, and having a respected external ESG report should be considered to support investor confidence and also quality control.
Do not try to hide negative data, and thereby run the risk of destroying investor confidence. Having a reliable, balanced report highlighting not only the positive but also the negative aspects of an organisation's ESG performance, will, in the long run, benefit your organisation.
Ensure that there is buy-in from the whole organisation, from board-level decisions down to the lowliest worker in the organization. By aligning organisation strategy with a sustainability agenda and dovetailing the two in your annual ESG report will again reap benefits in the long term.
Reliable ESG reporting enables companies to announce sustainability goals and translate them into actionable plans across the organization. Not only can you track your sustainability activities but also become more accountable for their impact and future goals.
With reliable, consistent sustainability reports, organizations can capture and examine their ESG data in a broad range of metrics.
This will lead to increased engagement with stakeholders that can put the organisation in a better place when responding to a changing business landscape, forging better relationships with your stakeholders and investors.
As we move into a new era of business models, achieving net-zero is still a long way off. Acting now by embracing ESG as a core component of your organisations' growth strategy and planning for the future, will, in the long run, bring you the returns that you deserve.
For more information on ESG reporting, please visit Ascent Partners website.