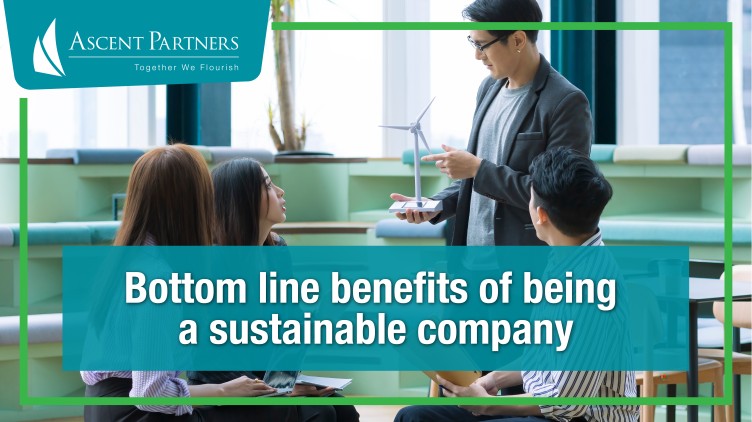 Bottom line benefits of being a sustainable company
Companies embracing ESG practices have seen profits jump 9.1% over the last three years, new research shows.
The report by global accounting firm Moore Global, published on September 15 advocates companies that embrace ESG principles have enjoyed higher revenues, better access to capital and stronger profit growth.
Moore Global commissioned London-based economic consultancy, the Centre for Economics and Business Research (Cebr) to survey senior decision makers at 1,262 companies with more than 250 employees in Australia, France, Germany, Italy, the Netherlands, the UK and the US between May and June this year to consider the impact of ESG on business performance. The research breaks down ESG into environmental, social and governance pillars.
Notably, Asia was excluded from this survey. But the lessons from the results should be a wake-up call for companies across the APAC region.
Companies that rated ESG highly saw revenues significantly outperform those companies that widely ignored its importance between 2019 and 2022. Those that did saw a revenue bump of 9.7% versus only 4.5% for those that didn't.
Looking at profitability over the three-year period, the figures are divergent. Businesses publicly placing greater importance on ESG saw an average increase in profits of 9.1%. But this jumped to 11% in the US versus 8.1% in Europe and 7.4% in Australia.
The figures in total are mind-boggling. In total, companies that have engaged with ESG factors have seen revenues grow by $3.1trn. The US leads the way with $2.1trn followed by Europe at $930.5bn and Australia at $58.8bn.
This is in stark contrast to companies that have not embraced ESG as in the same period the whole sample saw revenues of just over $400 billion.
Not only profitability saw a bump over the past three years. Companies that embrace ESG values have seen headcount grow twice as fast as those companies less dedicated to ESG practices and values.
So perhaps now is the time for companies in Asia to view ESG practices as a potential business opportunity rather than a cost.