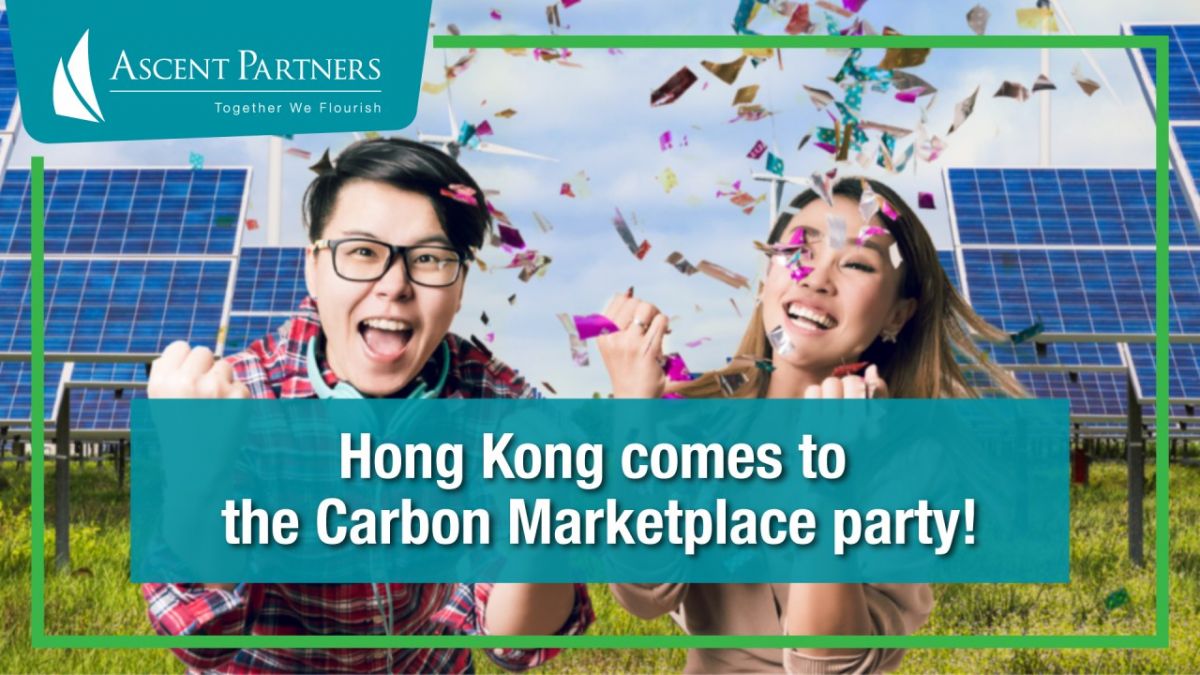 Hong Kong comes to the Carbon Marketplace party!
With COP 27 starting on Sunday 6th November , the need to achieve net-zero is once again likely to become a key talking point.
Hong Kong's financial bourse, the Hong Kong Exchanges and Clearing (HKEX), just launched a voluntary carbon credit trading platform aligned with international standards on October 28, following Singapore and China in the region.
Called "Core Climate", this is a great step towards achieving net-zero. Hong Kong, as the financial gateway to China and one of the major financial hubs in Asia, has a fantastic opportunity to lead from the front to achieve a better future for the planet.
Participants in Core Climate will be able to source, hold, trade, settle and retire voluntary carbon credits (VCCs) through the Core Climate platform.
According to HKEX, all projects listed on Core Climate are verified against international standards, such as the Verified Carbon Standard by Verra, including carbon avoidance, reduction and removal projects.
Whilst the creation of Core Climate initiative is to be applauded, questions about the Carbon Credit Marketplace will need to be addressed.
The Asia Pacific region is home to some of the highest carbon polluters globally, and there needs to be safeguards established against the potential for greenwashing in the absence of unified standards in accounting, pricing, and compensation trading rules.
Asia Pacific is still the world's factory – meaning that fossil-fueled power stations, inefficient supply chain routes, and huge infrastructure projects are still required to alleviate poverty across the region.
Close inspection of each project that comes to the marketplace supported by robust and internationally recognised standards must be in place before the first trade is made.
We all here at Ascent Partners agree that this is a huge step in the right direction. For example, from our own company experience, trying to offset carbon emissions last year for an event that we held proved to be:
A            Expensive, and
B            Complicated
Add the fact that China has carbon trading markets in seven provinces, and the potential uptake here in Hong Kong is reasonably high for international investors, and we seem to be moving in the right direction.
If people in Europe buy clothes that have been produced in Bangladesh, at the cost of high emissions, and then blame the Southeast Asian country for producing them, any mechanism to offset that bias must be welcomed
As the Market develops and changes, one very important takeaway from the HKEX announcement is Carbon Credits can be used by all – not only the big corporations and governments, but both medium and small-sized businesses, and the man in the street can actively help save the planet.
The future is open to us all.