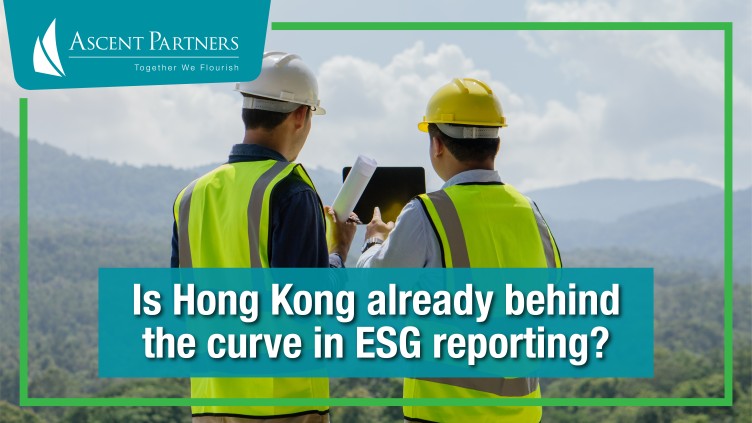 Is Hong Kong already behind the curve in ESG reporting?
Hong Kong and Singapore have been vying to lead the ESG agenda in Asia recently, with both financial hubs rolling out plans to mandate financial sector TCFD reporting by 2025.
In Asia, climate-related disclosures are still lagging compared to other major economies, especially in Europe and the Americas, with sustainability disclosure standards pressuring both companies and investors to respond and adapt to the new regulations.
In 2022, the European Financial Reporting Advisory Group (EFRAG), the U.S. Securities and Exchange Commission (SEC) and the newly formed International Sustainability Standards Board (ISSB) drafted various proposals for disclosure standards relating to sustainability and/or climate-related issues, which are slated to be adopted this year.
These new rules and disclosure standards have seen Hong Kong and Singapore go down differing pathways to sustainability. Hong Kong has taken a climate-first approach, whereas Singapore has taken a more holistic view, encompassing not only climate change, but also such issues as energy efficiency and changes in land use.
Hong Kong's Green and Sustainable Finance Cross-Agency Steering Group revealed plans for mandatory TCFD-aligned climate-related disclosures by 2025, incorporating certain key recommendations of the Task Force on Climate-Related Financial Disclosures (TCFD). "Key" is the important word here.
Likewise, Singapore has rolled out the Guidelines on Environmental Risk Management, marking the first step in its four-part strategy to position Singapore as a leading green finance centre globally.
But who is winning the race to become the green financial hub for Asia?
As stated before, both hubs are still behind their European and American peers in many ways besides ESG disclosure. But things are beginning to move forward.
Both have initiated carbon trading schemes, for example – Climate Impact X in Singapore in conjunction with the SGX and Temasek, and Core Climate in Hong Kong.
Core Climate was launched on 28 October 2022 and by end of November had recorded more than 40 trades whereas Climate Impact X was earlier to launch, on March 16, 2022.
As one of the key strategies to help create a green financial hub, having an effective and efficient carbon trading mechanism is a key factor in a nation's green credentials.
Ultimately, it is still too early to say which hub will win out at the end of the day. Catching up to western countries' ESG disclosure standards is the main priority now for both hubs. With both governments pushing to become the green financial centre of Asia, and international standards of disclosure becoming increasingly burdensome on companies, let's hope that in the end there will be one clear winner – the environment.