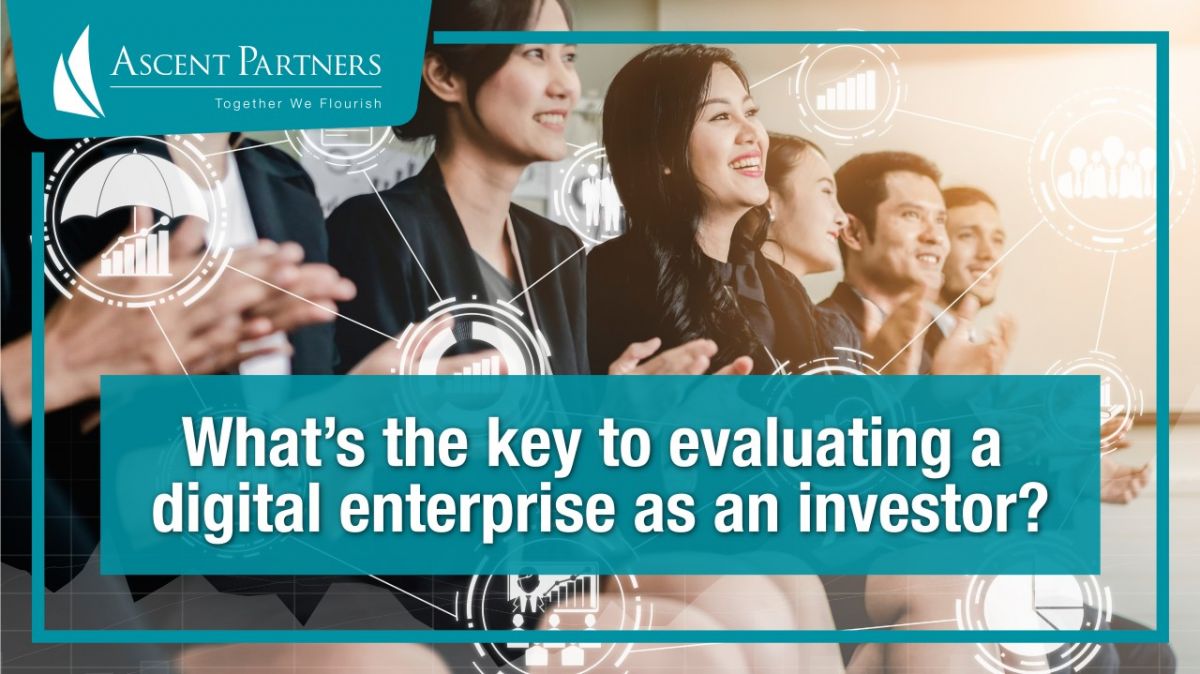 Key points when looking at investing in the digital economy
During a recent webinar hosted by the Hong Kong Capital Venture Association and sponsored by Ascent Partners, we had an opportunity to chat with Bryant Robinson, Head of Operations, Asia, and Jean-Luc Gustave, SVP Asia from Global Digital Assets Group (GDA).
Over a wide-ranging hour-long discussion, one key aspect of the digital world was often referred to by all the participants.
How would you actually value a digital company if you are an investor?
And somewhat surprisingly the answer was not that different from more traditional asset investment analysis.
Think of how in the twentieth century the rise of the shopping mall changed the face of the everyday shopping experience for consumers. This could be applied to today's digital world.
And like an investor in any consumer enterprise, the fundamental analysis is very similar.
'Essentially, we look at a company and the ecosystem it is operating in. What we try to avoid and cut through is the "hype" that often comes with a new venture. To do that, we look at the current financials", Jean-Luc revealed.
After establishing a clear target entity, the next key aspect that investors need to investigate is the utility of the entity. Digital start-ups are often built on hype, but what actual utility and potential do they actually bring to the table?
The potential market reach is a key metric that needs to be effectively evaluated according to all of our participants on the webinar.
And people are often a very overlooked asset for any company. Often, the founders will be eager to remain in overall charge of operations, which can cause friction down the line.
However, if the human obstacle can be overcome, that often bodes well for the future of a fledgling company.
"Passing the test of time is, however, the ultimate deciding factor in any investment", according to Bryant Robinson.
And Felix Wong, Principal of Ascent Partners, echoed that investors just need to do their due diligence on any potential investment and cut through all the hype.