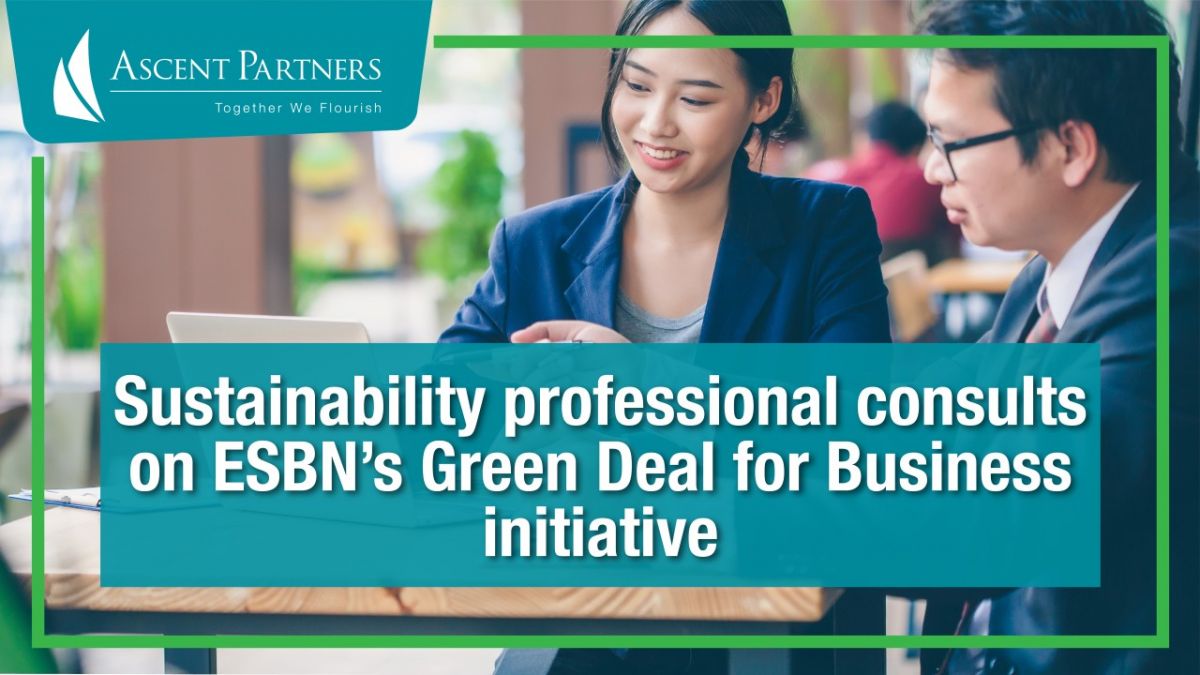 Sustainability professional consults on the "APAC Green Deal for Business"​ initiative
HaumanYeung, Founder and Director of Ascent Partners, has recently been involved heavily in the launch of the UN ESCAP Green Deal project to align businesses across APAC with the UN's SDG goals.
Hauman has championed sustainable development over the last twenty years and the original 17 goals outlined in the 2015 pledge that covers all aspects of sustainable development, from education to having a clean water supply, have finally provided a framework within which Hauman can push new boundaries.
Governments, however, cannot achieve these goals simply by pouring public funds into schemes endlessly: and this is where this new initiative, developed by the ESCAP Sustainable Business Network (ESBN), will, it is hoped, bridge the chasm between public and private funding.
By building a network within APAC, the initiative will engage businesses, governments, and communities to align business strategies and government policy to achieve development that is sustainable for future generations.
"The time to act is now. Businesses need to work together with governments and other institutions to secure a sustainable future for the generations that follow us before it is too late" Hauman said.
Five key pillars have been identified to help APAC countries lead the transformation to a new, greener economy;
• Green Energy – advancing a zero carbon, affordable and resilient energy system
• Green infrastructure and logistics ¬– to build low carbon, smart, water-secure, and climate-resilient cities, communities, and other infrastructure designed for low carbon mobility and walkability
• Green finance – to mobilize both public and private investment into the green transition towards energy, infrastructure and logistics and sustainable financial innovation in the new economy
• Green innovation – Accelerating and scaling up new technologies and applications to improve efficiency, lower costs and reduce the environmental impact of the way we work, live, commute, trade, and conduct business across the region
• Green production, consumption, and waste – changing towards more circular production and consumption practices to bring new business and employment opportunities and maximize resource efficiency whilst minimizing the impact on the environment.
The Asia-Pacific Green Deal for Business is about harnessing transformational opportunities for a new green economy. It is more than building back better, it is about building back stronger and smarter.
"And this is the key to the future – by harnessing the power of governments, businesses, and new technology into one coordinated initiative, we may just be able to secure a future for not just the next generation, but all generations to follow" Hauman concluded.
To join the network, and help save the planet, please click here.